Welcome to the Zoo Wiki
Welcome to the Zoo Wiki, a collaborative encyclopedia for everything and anything related to CBS' American Drama series Zoo. Currently, there are 107 articles and we are still growing since this wiki was founded. The wiki format allows anyone to create or edit any article, so we can all work together to create a comprehensive database for Zoo. If you need any help or have any questions, please, contact to one of the admins.
What did you think of the season 3 finale The Barrier?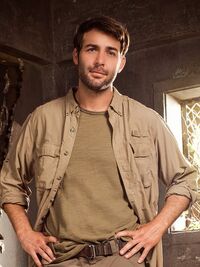 Jackson Oz is a main character in CBS' Zoo. He is the son of professor Robert Oz and Dr. Elizabeth Oz. He is also the half brother of Abigail Westbrook , the main antagonist of Season 3. He is best friends with Abraham Kenyatta, and the two share a bond deeper than friendship. Jackson has had a rough childhood, having being scene as the son of a deranged man. After his father's predictions about the animal uprising began to come true, Jackson became crucial to finding a cure. This became more apparent when he realized he was infected with the phase 2 mutation that was effecting humans.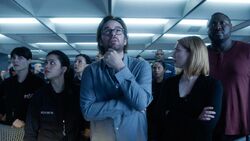 The team races to stop the hybrids from breaching the barrier wall by shutting down the last beacon that draws them in.
About the Show
Zoo is a drama series that is about a team of animal experts, who are trying to contain and cure the animal population. As more animals mutate to rebel against humans, it's a race against time to find a cure before the animals make humans extinct.
POLL
How Do You Like Season 3 So Far?